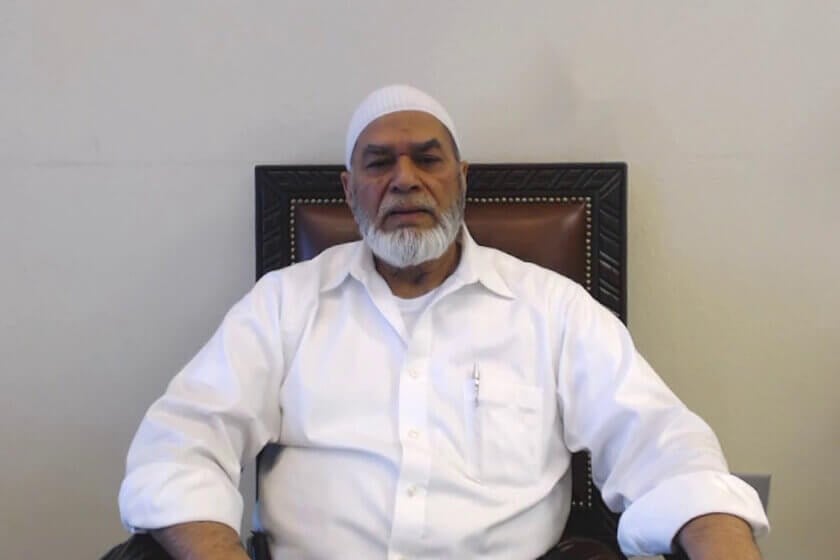 As a highly experienced physician, Dr. Mukhtar Anees is dedicated to improving the health, wellness, and lives of patients in the Fort Worth and Burleson, TX area. He is a board-certified gastroenterologist, endocrinologist, and internal medicine specialist with advanced expertise in endocrinology and metabolism. It was Dr. Anees's background in endocrinology and understanding of hirsutism that ultimately ignited his interest in the process of laser hair reduction and medical-grade aesthetic procedures. In addition to his distinguished career in medicine, Dr. Anees also served as a Lieutenant Colonel in the United States Army Reserve.
Professional Associations
Dr. Anees is well-respected in the medical community in the Dallas/Fort Worth area. He has appeared on local television programs and been a guest speaker at numerous organizational meetings discussing the importance of the colonoscopy screening exam. Dr. Anees believes in staying current in the latest techniques and technologies so that he may bring the highest level of care and wellness to his patients. He is proud to hold active memberships in the following professional organizations:
American College of Physicians
American Gastroenterological Association
American College of Gastroenterology
American Society for Gastroenterological Endoscopy
Tarrant County Medical Society
Texas Medical Association
Specialties and Expertise
After completing advanced training in the Lumenis LightSheer laser technology, Dr. Anees established Med Spa at Seena One (Corrective Skin Care)and opened its doors in 2008. He has acquired a profound scope of expertise in aesthetic treatments and applies his vast knowledge of the human body to bring superior care to the patients of Fort Worth and Burleson, TX. Dr. Anees offers his experience in cutting-edge laser procedures, hyaluronic acid fillers, and wrinkle relaxers, among other techniques, to enhance the health, confidence, and physical appearance of those he is privileged to treat.
Reviews
"Buy the yearly membership, it's worth it. You'll get discounts on products and services plus free facials. The staff is knowledgeable about all aspects of skin care and will customize your skin care program to fit your needs."
J.D.
Google
"Cha is very knowledgeable on so many things! They offer so much highly recommended."
A.
Google
"From the scheduling of my appointment to my departure, the experience was very personable. The sweetest nurse Adam called with a smile (I could hear it through the phone call) walked me through the cleaning prep to ensure accuracy and upon my arrival my wristband was ready with and a smile from the front desk clerk. The check in devices are user friendly and clean. After you are taken in the back, you're treated like royalty, from warm blankets to gentle touches, each nurse has the same compassionate spirit that will make your experience personable. The anesthesiologist Claudia was gently kind and removed anxiety by explaining the process and remaining with me until the end. The nurses Lauren and Farrah offer small talk that help remove anxiousness. They all understand what it must be like to have an unconscious procedure and I appreciate their commitment to excellence. And last but not least, Dr. Anees is a man of few words but great impact. I've been seeing him for years and he has great bedside manner and cares for each patient. This staff is a great team. I'm blessed to have been served by them."
T.G.
Google
"I had a BBL photofacial done to get rid of the millions of freckles and melasma that I have, it actually turned out BETTER than I thought it would with just 1 session. I have had an IPL photofacial done previously at a different local place and had no results whatsoever, it was so disappointing. The lady at Seena One heard my concerns and assured me that she'd get me taken care of. She sure didn't disappoint! She was so knowledgeable, and she took her time to make sure that I would get the best results. I really appreciated that she did a test spot first and waited 5 minutes to see how my skin/freckles would react, so that she could see how my skin would tolerate it and also so that she knew it was strong enough to get results. I couldn't be happier with my results and I highly recommend Seena One. I won't go anywhere else. My entire experience there was 10/10!"
R.C.
Facebook
"I have had nothing but a wonderful experience here with Dr. Anees and his entire staff. They got me in for a consult with almost no notice and today performed my EGD. The front desk staff is very friendly, helpful and informative. They made sure I was comfortable while I waited (which I very much appreciate because my anxiety was through the roof) and everyone was very communicative and patient through every step. When I arrived for my procedure I was extremely dehydrated, which made it difficult to place my IV - but they were still very patient and gentle and made what could have been an extremely stressful process so easy and painless. From check in, to my pre-procedure phone call, to procedure prep and all the way through the procedure and out the door in the wheel chair every single person at the facility was extremely warm and kind. Dr. Anees has wonderful bedside manner. He was very patient with me and all of my questions in the consult and made sure to address every one of them as well as discuss in length what I could do to improve quality of life as well as what to expect with the procedure. The procedure itself was quick and easy and I have absolutely no complaints. I have all the faith in the world continuing to visit them for my follow ups and would recommend them to anyone who is looking. Thank you so much Dr. Anees, Farrah, Kathy, Adan, Alexus, Kailyn, Kelly and Dawn (and anyone else's name I missed, I was still pretty groggy under the anesthesia when I left). I appreciate all of you so much!"
D.M.
Google
Related Posts